Fast facts
Start date: October 2019
Duration: 3 Years
Location: Milan
Language: English / Italian
Qualification: European Bachelor's Degree (Accredited by E.A.B.H.E.S.)
What is a European Bachelor's Degree?
This is an academic degree awarded for an undergraduate course (equivalent to the first level of higher education) that generally lasts three years. It corresponds to the accumulation of at least 180 ECTS credits in the student's chosen field of study.
The European Bachelor is accredited by E.A.B.H.E.S. (European Accreditation Board of Higher Education Schools). The European Bachelor's Degree is recognised in affiliated and non-affiliated Universities and Higher Education Schools, and improves students' geographical mobility, both in terms of either studies or their professional careers. These degrees are a genuine European passport to the working world.
Who is E.A.B.H.E.S.?
E.A.B.H.E.S. is a private accreditation company that advises and monitors higher education institutions in their efforts to implement the recommendations resulting from the Bologna Declaration. These recommendations relate to the establishment of a European Higher Education Area (E.H.E.A.) as well as the implementation of the European Credit Transfer System (ECTS). This accreditation authenticates the quality of the education provided as well as its adherence to international standards. In this respect, it is particularly useful to students considering further studies or an international career.
3 year European Bachelors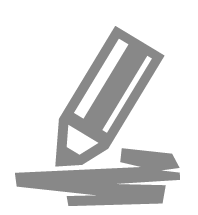 Fashion
Design
EBScD
Follow the entire process of creating fashion collections, from the first sketches to the final creations. You''ll gain essential skills in a wide range of subject areas such as patternmaking (including CAD), tailoring, designing prints, and sustainable fashion. You'll develop your own fashion collections and create a portfolio you can present to businesses. At the end of the course, you'll also have the chance to display your creations at the student Fashion Show in front of an international audience of industry experts, media, and influencers.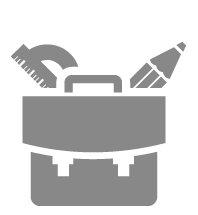 Fashion
Brand Management
EBScB
The Fashion Brand Management course combines essential business strategies such as marketing with specialist fashion subjects such as fashion buying and merchandising. This important combination provides students with a solid skills and knowledge base from which they will be able to launch a successful career in fashion, retail or brand management, or other similar sectors. Modules include a wide range of aspects such as brand identity, how to create brand value and influence consumer behaviour, event management, how to anticipate retail trends, and much more.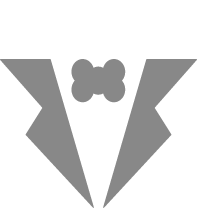 Fashion
Styling & Communication
EBFD
A multi-disciplinary course teaching a wide variety of styling, media and communication skills that are key to the fashion industry. You'll learn a range of professional abilities and gain insider tips as well as direct experience of current industry practice thanks to workshops taught by experts in the sector. The course covers topics such as styling, photography, graphic design, fashion journalism and publishing, image design, and marketing among many more. You will be supported in developing your own personal style and identity through creative projects in different areas of fashion communication.
Contact us today for more information on our courses.
Accademia del Lusso's programmes are designed to fit each individual. Our courses are unique pathways for your equally unique identity; an identity you'll be able to discover, consolidate, or turn upside down during your training, inspired by our world-class teaching staff from the fashion sector.
"To learn creativity, teach creatively"
Personalised learning is of fundamental importance and distinguishes the method used at ADL from all others: this is how talent reaches its peak, in a revolutionary environment which focuses on distinctive attributes. From your first to your final choice, you'll be the one to decide which path to take.
Applications for 2019 are open
Criteria
Interested applicants must apply by contacting the Admissions Office at: adl@accademiadellusso.com or +39 0575782307.
Our admissions staff will provide you with all the details regarding how to obtain the reduction.
Fill in your details to receive more information or to enrol today.
#ThanksADL
Student Testimonials - Watch the video
Our students share their experience at Accademia del Lusso. Find out what they had to say about the school, the teaching staff and the courses.
Exclusive location
We are situated on Via Montenapoleone, Milan, where many of the world's most famous brands have their flagship stores. This exclusive location is right at the heart of Italian fashion, offering unrivalled opportunities for students to be in constant contact with current trends and influences.
Why choose Accademia del Lusso?
Made in Italy
Learn Italian style whilst immersed in a multicultural study context.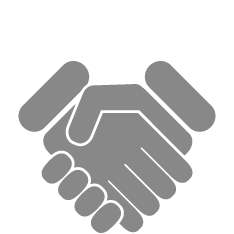 Direct experience
Meet industry leaders, take part in practical workshops, attend important sector events, and access exclusive internship opportunities.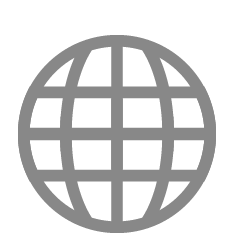 International calibre
Broaden your horizons on a global level. Teaching is conducted in English, and you'll be studying alongside people from all over the world.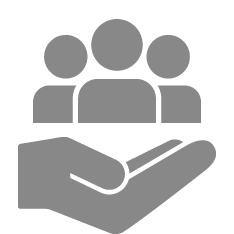 Taught by experts
Teachers are working professionals in the fashion sector, giving you direct contact with experts throughout your training.
Testimonials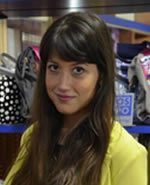 Grace Venanzetti
"In just a few months I went through such a huge change. My experience at Accademia del Lusso helped me develop as a person as well as professionally. While studying, I worked as a dresser for Sunnei, and I also worked at the castings for the Grinko and Zambelli fashion shows. I remember with great enthusiasm the input I received from the external visits that were part of my course. To name a few: attending fashion shows during the Milan Fashion Week, visiting museums such as Armani Silos and Fondazione Prada, and the guided visits around showrooms and stores. All this has allowed me to enter the world of work straight away after finishing my Master's Course: I'm currently a Press Office Review Intern at Dolce & Gabbana."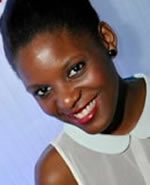 Maira Oliveira
"I'm totally satisfied with the course in every way. The teachers are very skilled and always approachable for help and support even outside of class time. Lessons were really interesting and relevant, and the most important thing is that alongside the theoretical lessons there's also practical work to carry out in the field. I participated with a great sense of achievement as a dresser at the Harmont & Blein Fashion Show during Men's Fashion Week in Milan, and as a dresser and backstage support (as well as a model) at the Abstract Feelings Fashion Show organised by Accademia del Lusso."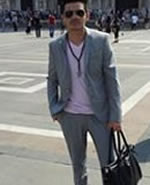 Sebastian Valdez
"Right from the start, Accademia del Lusso satisfied my hunger to learn and gave me the opportunity to get to know wonderful people who share the same passions as me. The school always cared about my job status, organising a few interviews for me and helping me find a job in the world of fashion. Ultimately, Accademia del Lusso made me believe I could achieve my dreams."
Want to find out more?
Fill in the form with your details to receive more information.